Andrey Yaroshenko
Andrey Yaroshenko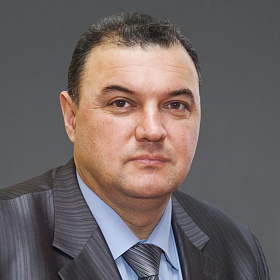 Head of Steelmaking
Andrey was appointed Head of Steelmaking in 2010.
Between 1992 and 2010 he held various executive positions in NLMK's steelmaking shops. From 1987 to 1992 he was engaged in scientific research with the Dnepropetrovsk Institute of Ferrous Metallurgy. Mr. Yaroshenko graduated from the Dnepropetrovsk Metallurgical Institute. He was awarded a Certificate of appreciation from the Lipetsk City Administration and the City Council, a mark of distinction for merit to Lipetsk.
He holds the Honoured Metallurgist of the Russian Federation and Merited Metallurgist of the Russian Federation awards.