NLMK Group recognized as leader in procurement digitalization
NLMK Group recognized as leader in procurement digitalization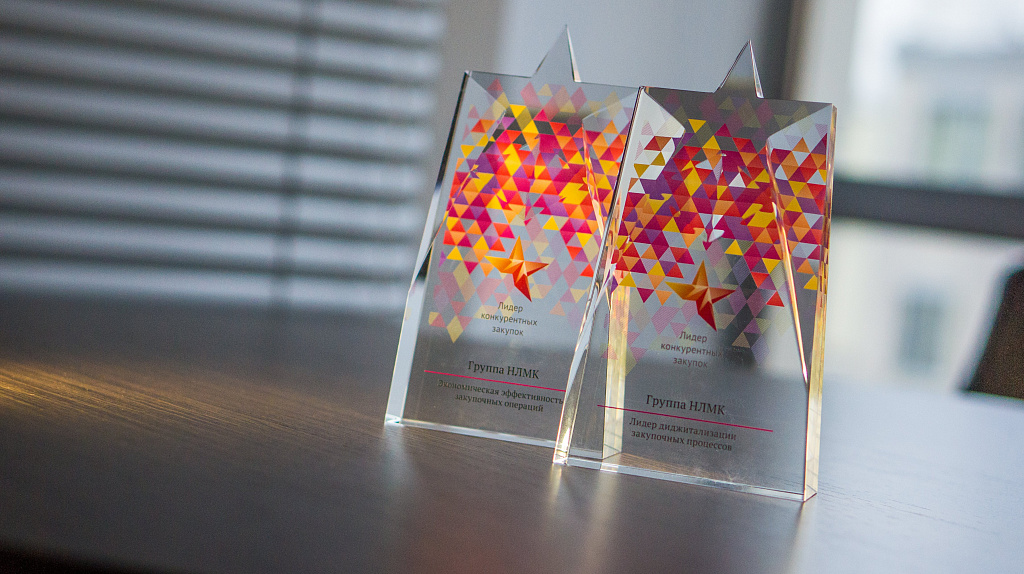 NLMK Group, a global steel company, has topped the 'Leader in Procurement Process Digitalization' nomination of the 'Competitive Procurement Leader' Award. The Award Ceremony was held in Moscow at the Russian 'Corporate Procurement 2018' Summit.
The Jury applauded NLMK Group's achievements in the digitalization of procurement. Currently over 90% of tender procedures of the Company are done through e-tendering using SAP SRM software. A wide range of projects is underway to further automate procurement processes.
The 'Competitive Procurement Leader' Award is a professional competition in the field of trading and procurement. The mission of the competition is to create visibility for the most significant projects in procurement that boost business efficiency and contribute to developing the entire market. 188 Russian companies from all sectors of the economy took part in the competition. The Award's Community Board made up of 70 independent experts in procurement named the winners in 11 nominations.
About NLMK Group
NLMK Group is the largest steelmaker in Russia and one of the most efficient in the world.
NLMK Group's steel products are used in various industries, from construction and machine building to the manufacturing of power-generation equipment and offshore windmills.
NLMK operates production facilities in Russia, Europe and the United States. The Company's steel production capacity exceeds 17 million tonnes per year.
NLMK has the most competitive cash cost among global manufacturers and one of the highest profitability levels in the industry. In 9M 2018, the Company generated $9 billion in revenue and $2.7 billion in EBITDA. Net debt/EBITDA stood at 0.25х. The company has investment grade credit ratings from S&P, Moody's, Fitch, and RAEX (Expert RA).
NLMK's ordinary shares with a 16% free-float are traded on the Moscow Stock Exchange (ticker "NLMK") and its global depositary shares are traded on the London Stock Exchange (ticker "NLMK:LI"). The share capital of the Company is divided into 5,993,227,240 shares with a par value of RUB1. For more details on NLMK shareholder capital, please follow the link.
The jury of the prestigious S&P Platts Global Metals Awards held by S&P Global Platts, a leading international industry analytical periodical, announced NLMK Group as winner of the Industry Leadership Awards – Steel in 2016, and awarded it the CEO of the Year in 2018.
For NLMK Group's photos and corporate videos, please visit our media library.